Public Speaking and Presentations
Christine Spadafor is a sought-after speaker for conferences, professional gatherings, academic classes, and special events. A management consultant, lawyer, and Independent Director of a NYSE-listed company, she also is a former CEO, and a former partner at The Boston Consulting Group. Ms. Spadafor graduated from Harvard Law School and Harvard School of Public Health; in addition, she has been awarded honorary doctorates—recognizing her career achievements and longstanding contributions to public service.
Drawing upon her unique portfolio of education and career experience, Ms. Spadafor's presentations feature innovative ideas and strategies that are rooted in the real world. As a result, audiences commonly report learning practical methods and tools that can immediately improve their approach to complex workplace challenges. Ms. Spadafor's key public speaking topics include strategy, leadership, board governance and gender equity.
Excerpts From Speeches, Presentations, and Media Appearances
Click below for audio excerpts from commentary on BBC Radio's "Business Matters" program. (Special thanks to BBC Host Nigel Cassidy and fellow commentator Peter Ryan—Senior Business Correspondent for ABC.)
Board of Directors: Board Governance Presentation for Young Presidents Organization (YPO)
Ms. Spadafor advises boards of directors on strategy, governance, risk management and regulatory compliance. As an Independent Director of a NYSE-listed corporation, she chairs its Governance and Nominating Committee and is a member of its Audit Committee.
Address to American Medical Group Association (AMGA)
Christine Spadafor is a thought leader on gender equity, women's leadership, women on boards of directors, and other timely topics regarding women in the workplace. Ms. Spadafor also has deep experience in healthcare—from the bedside to the boardroom.
Recent Presentations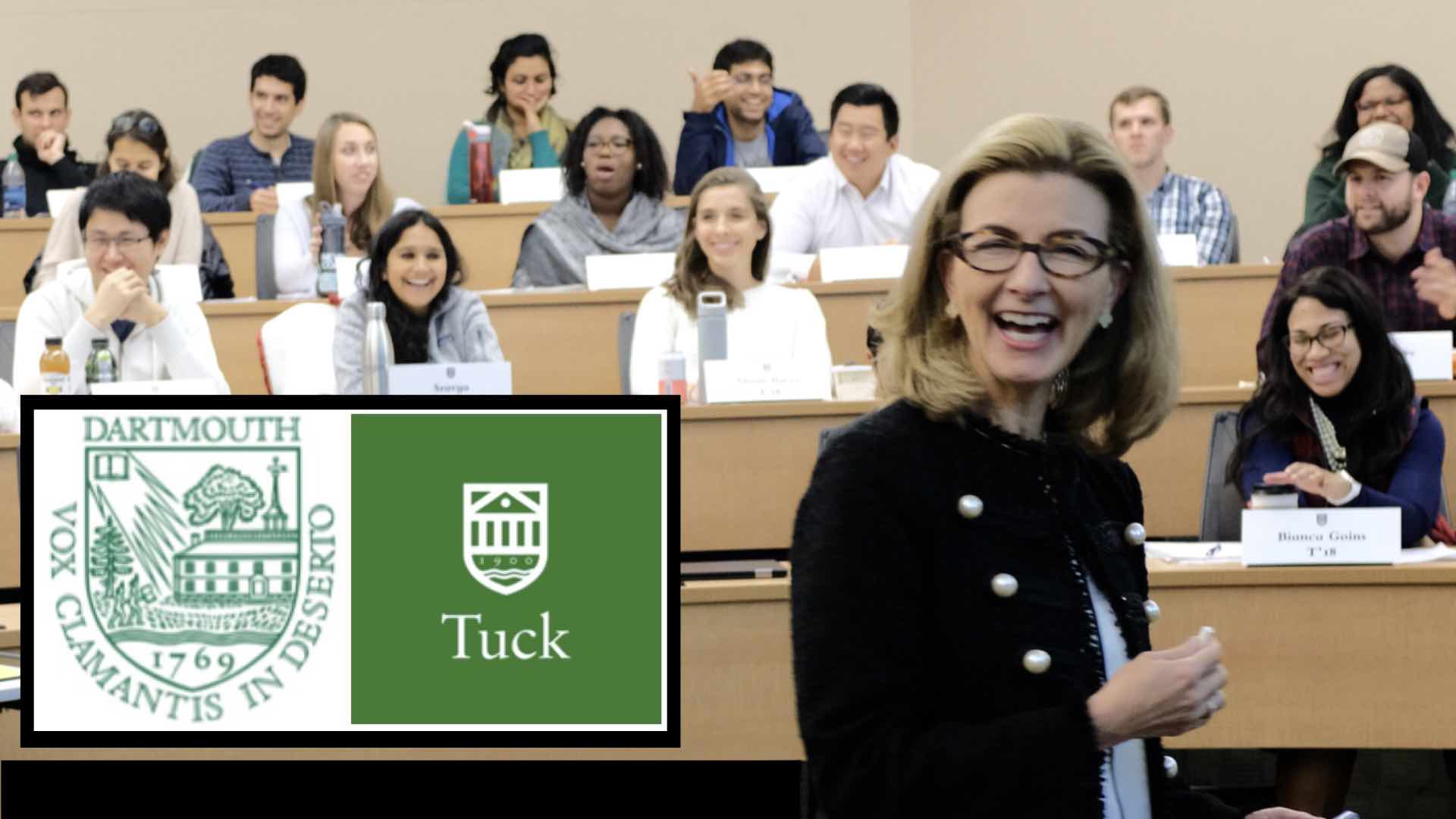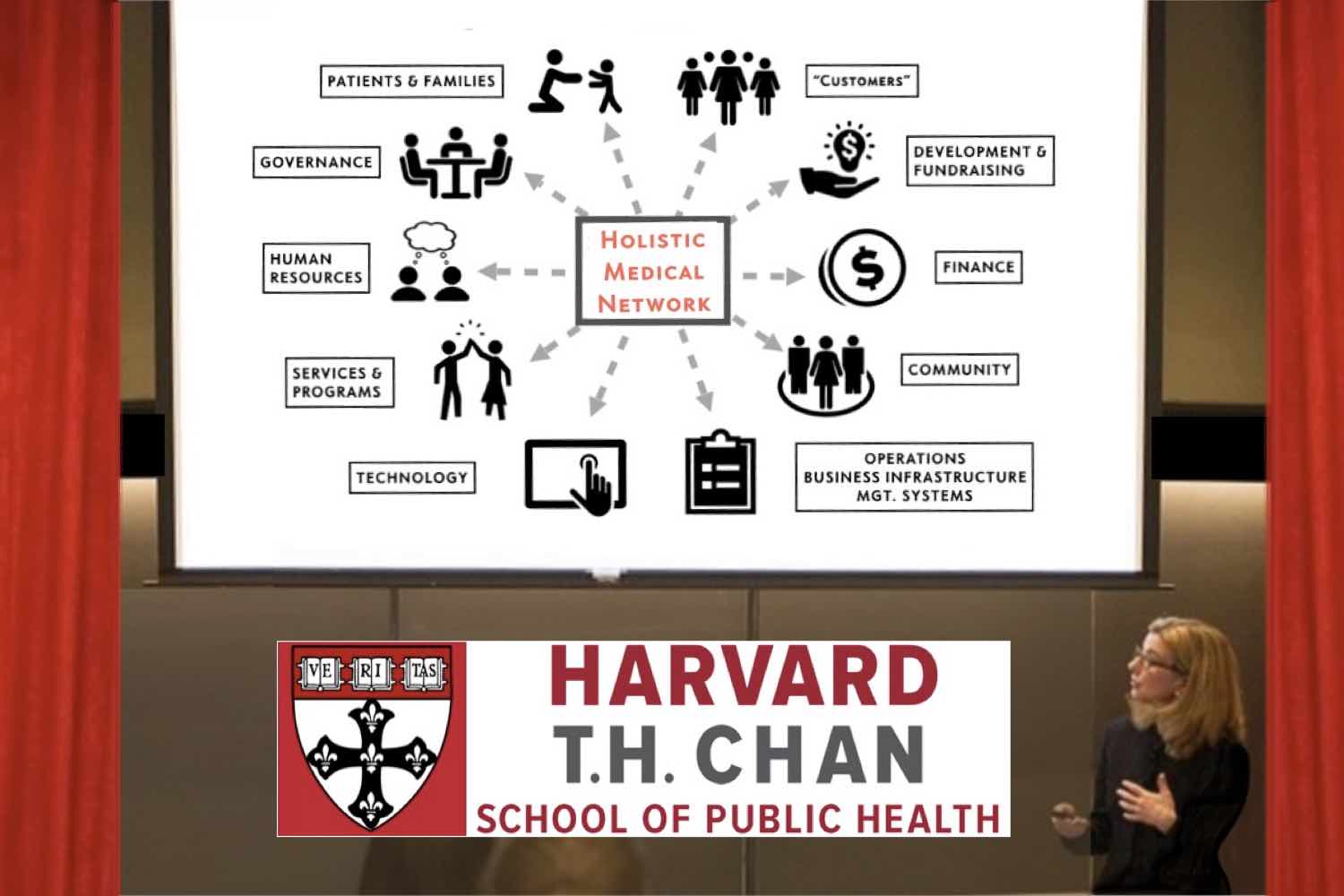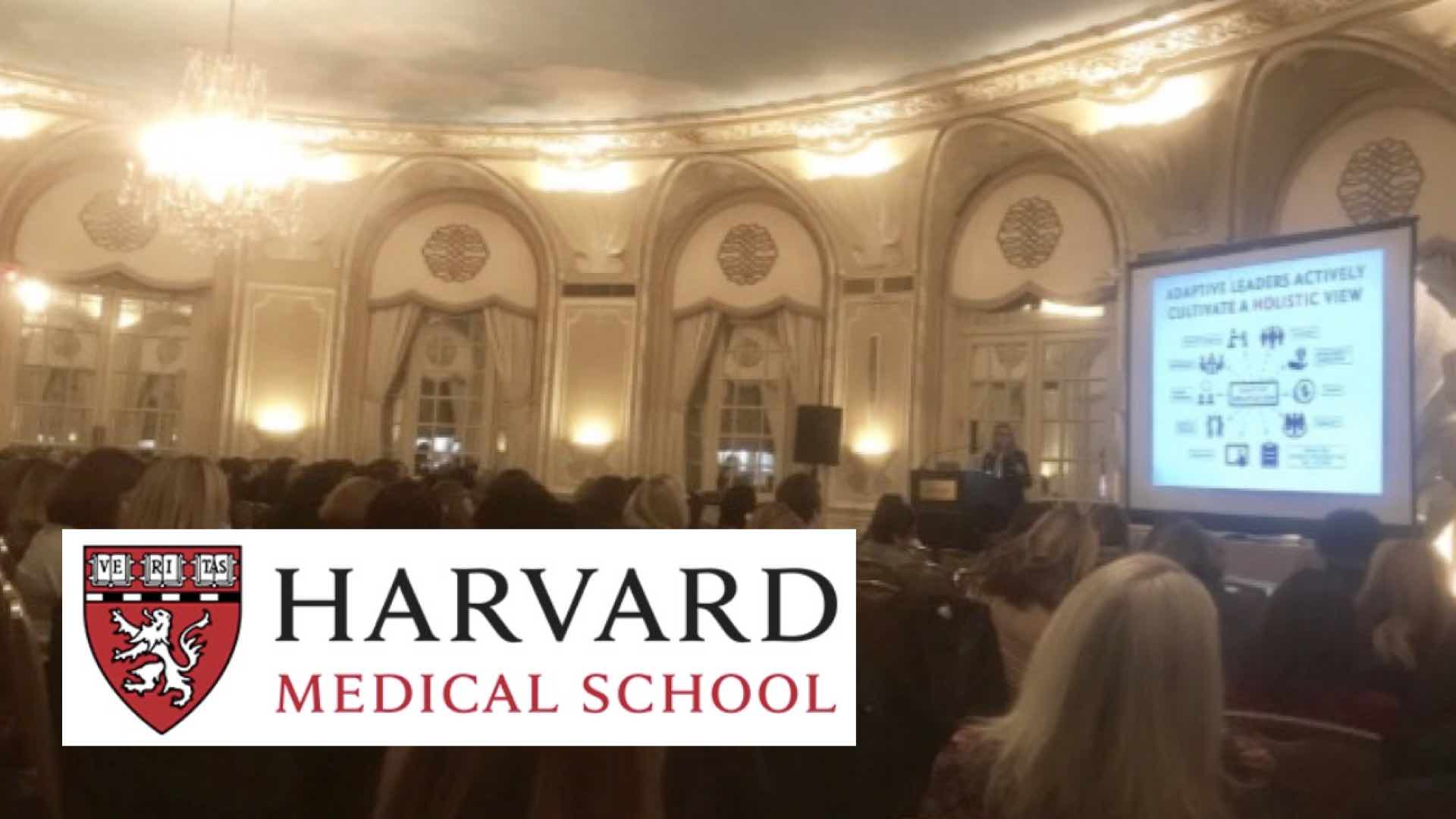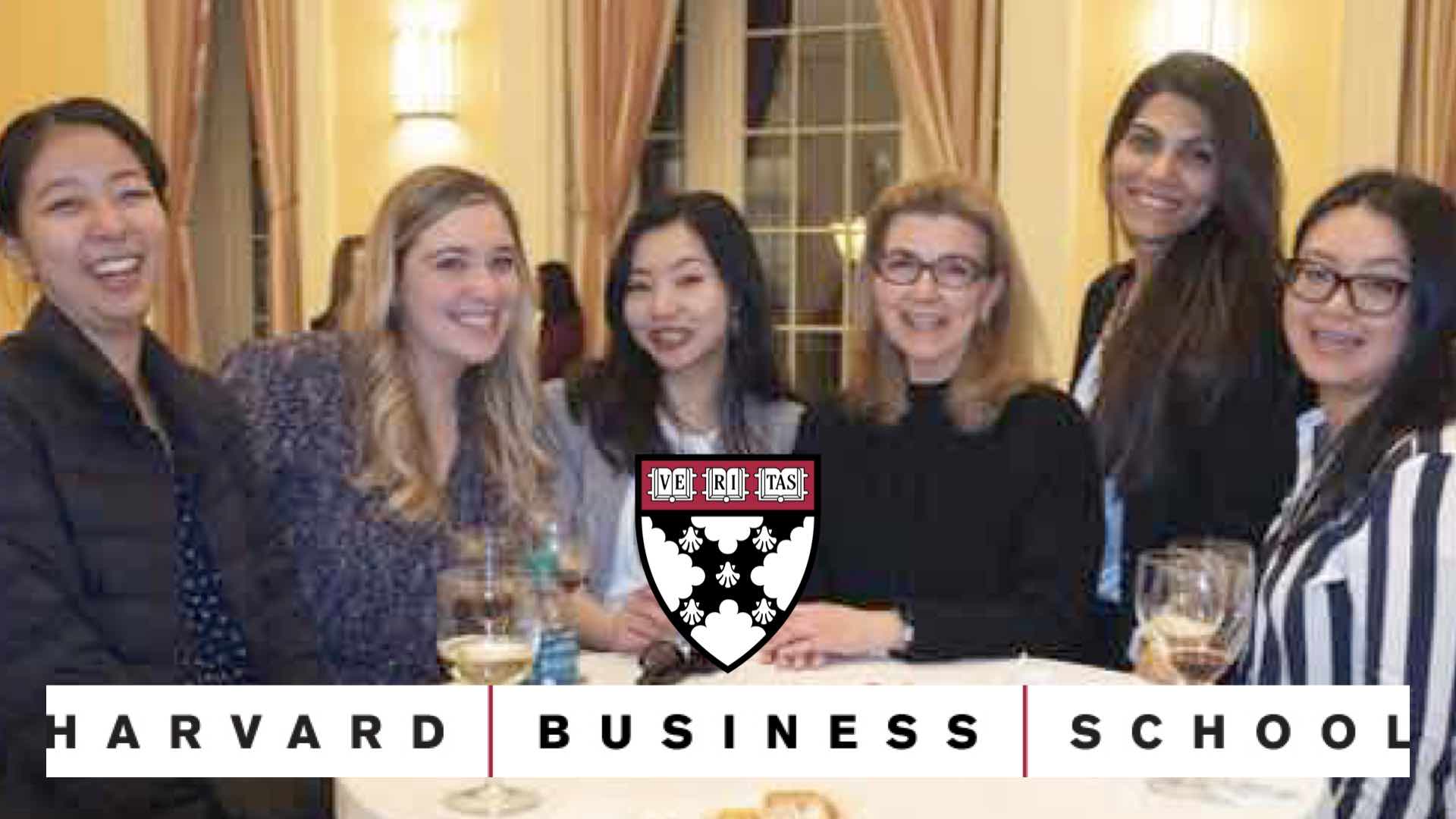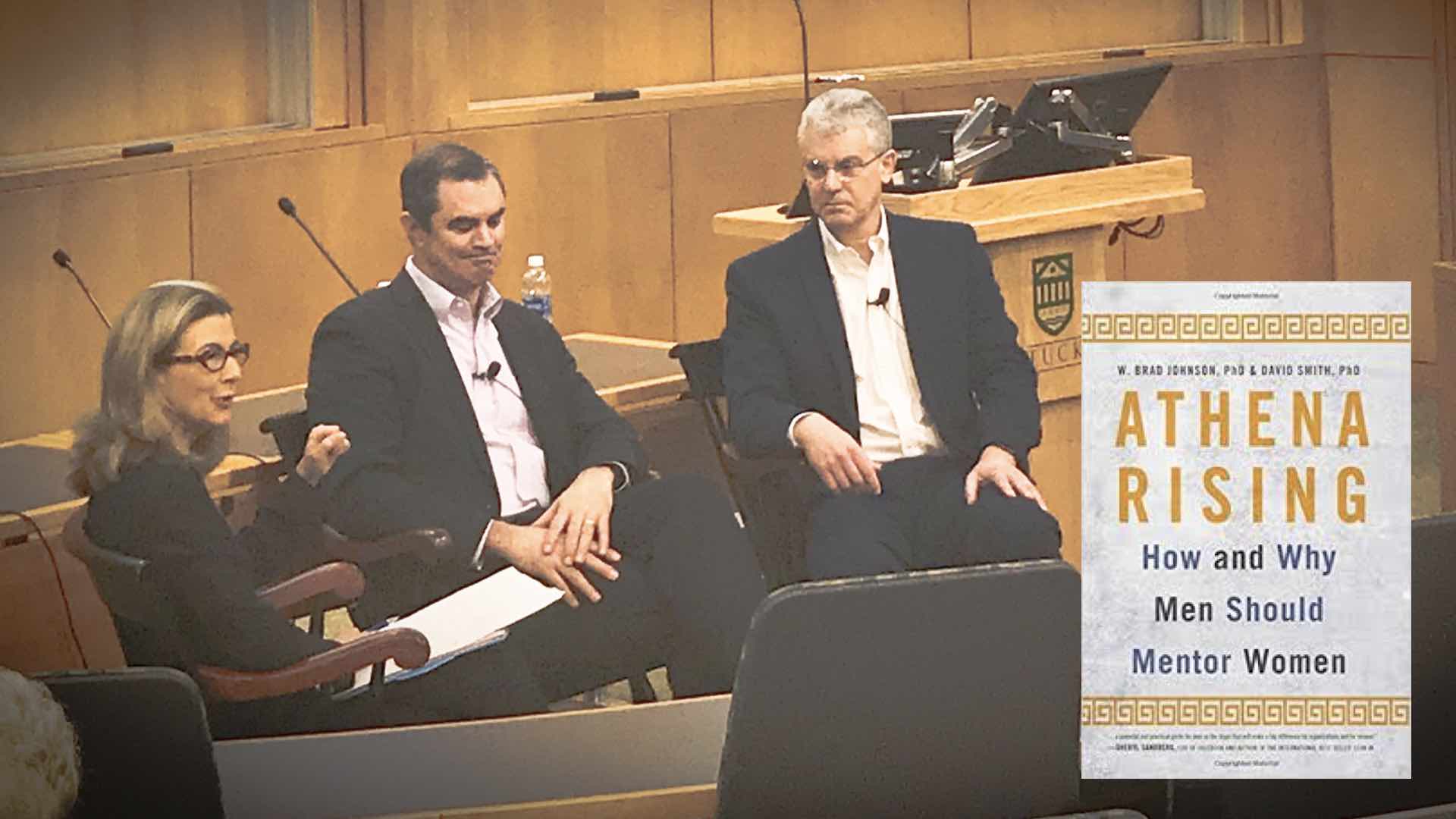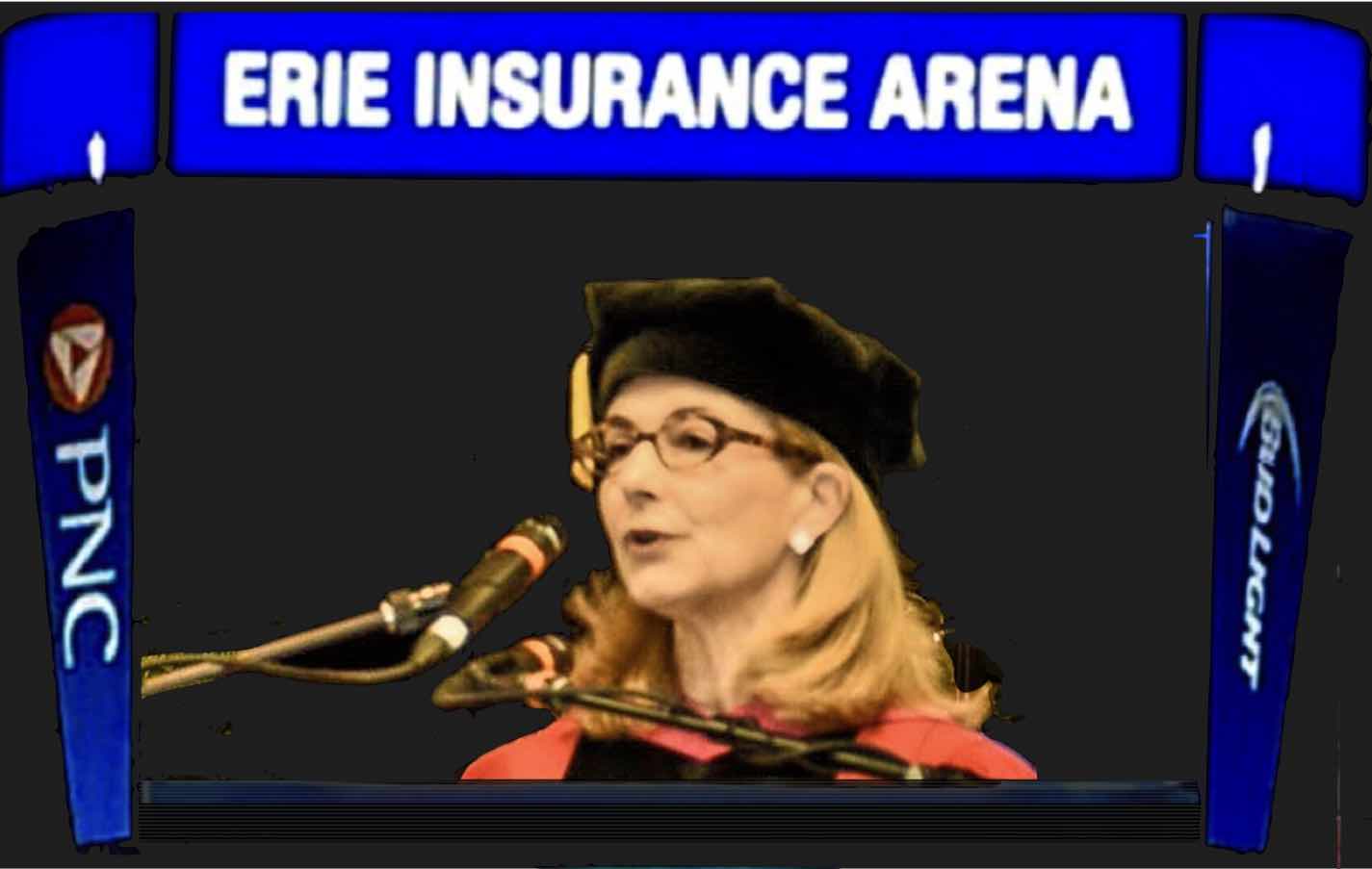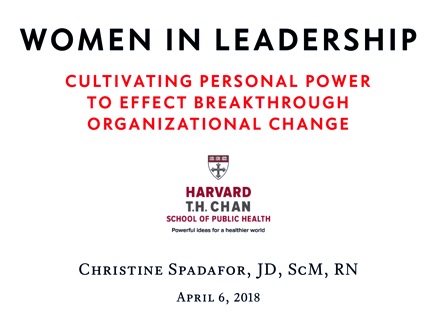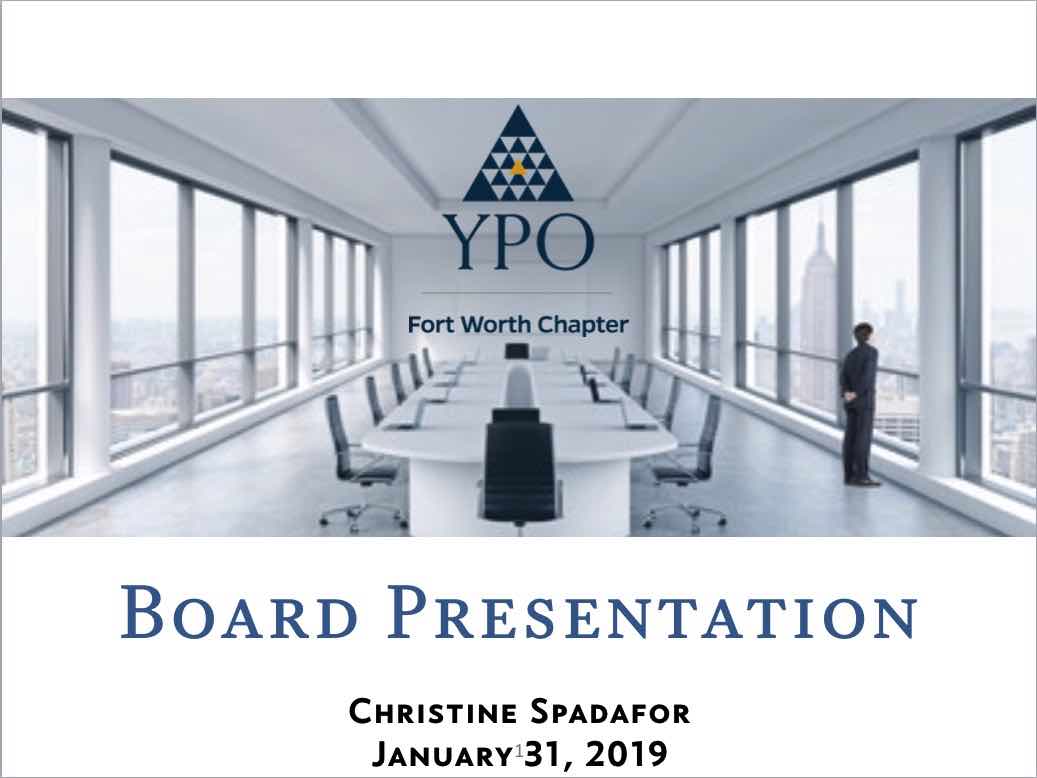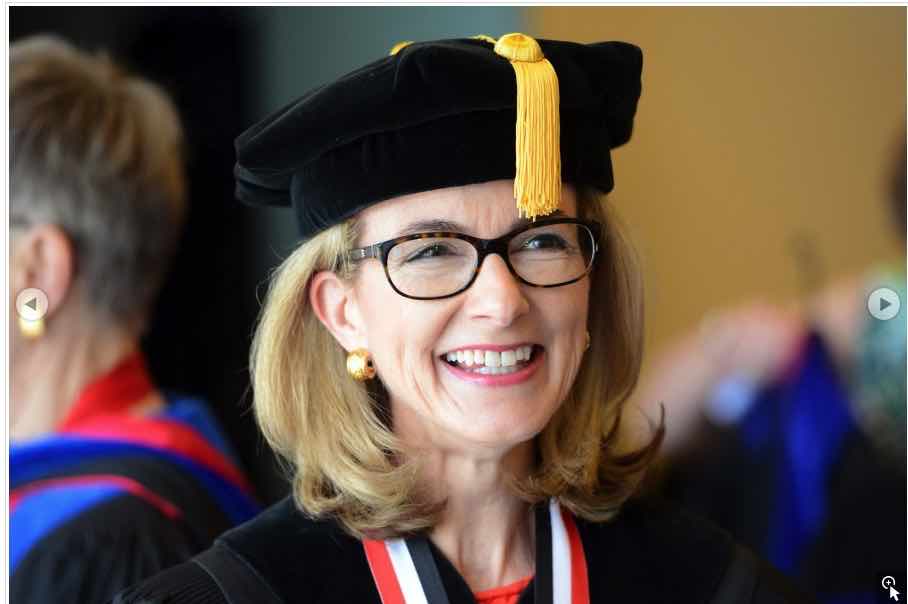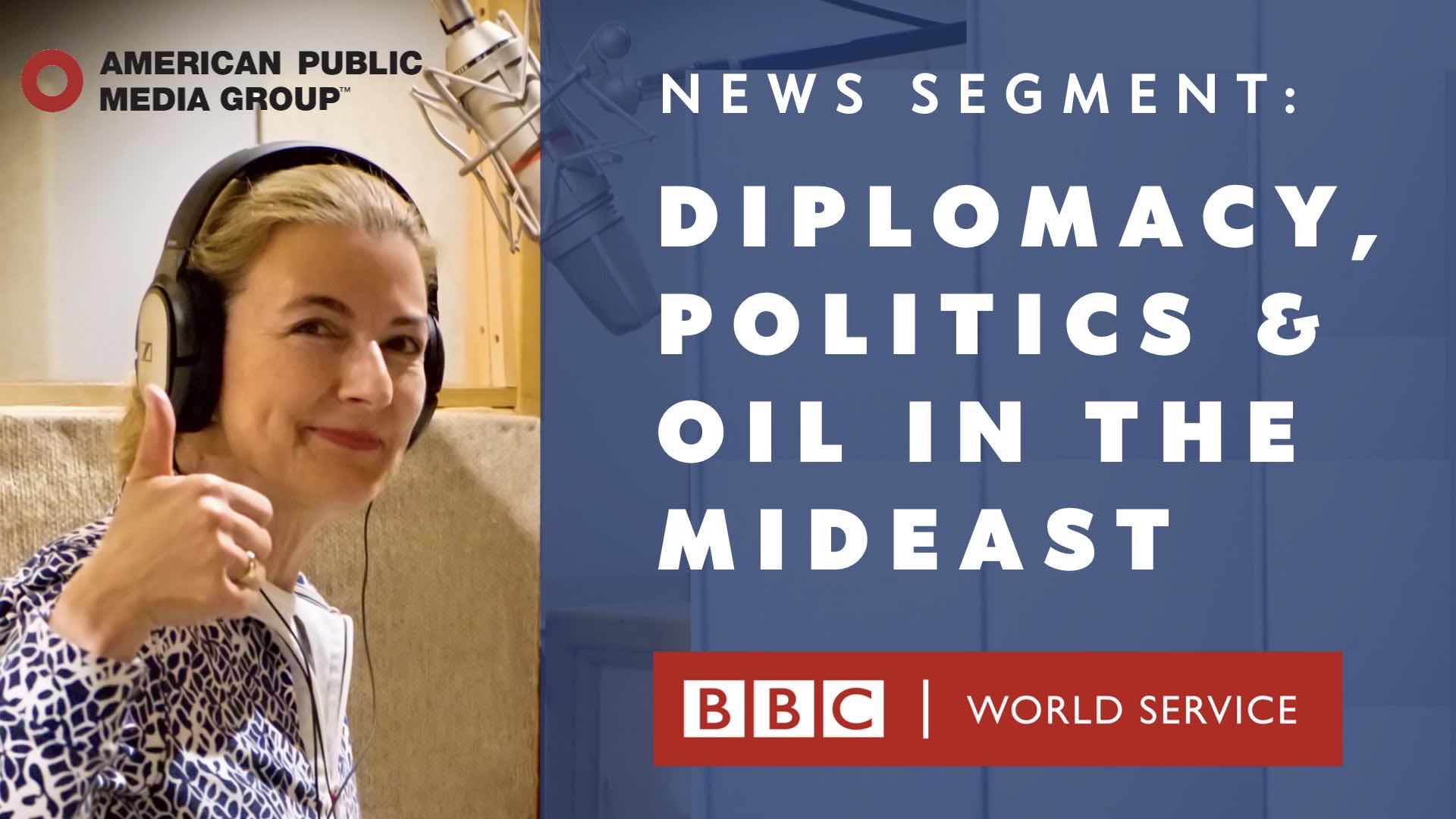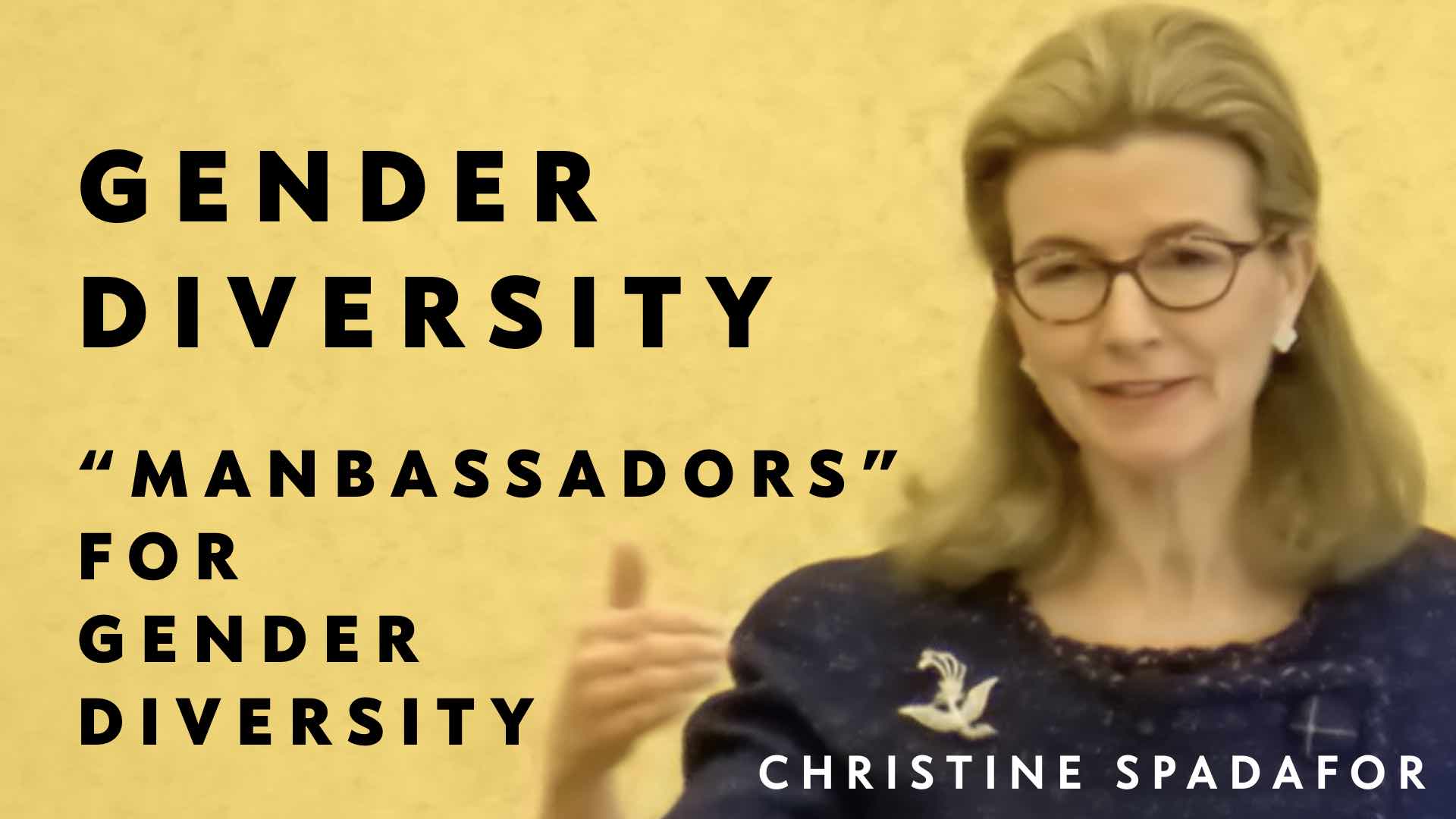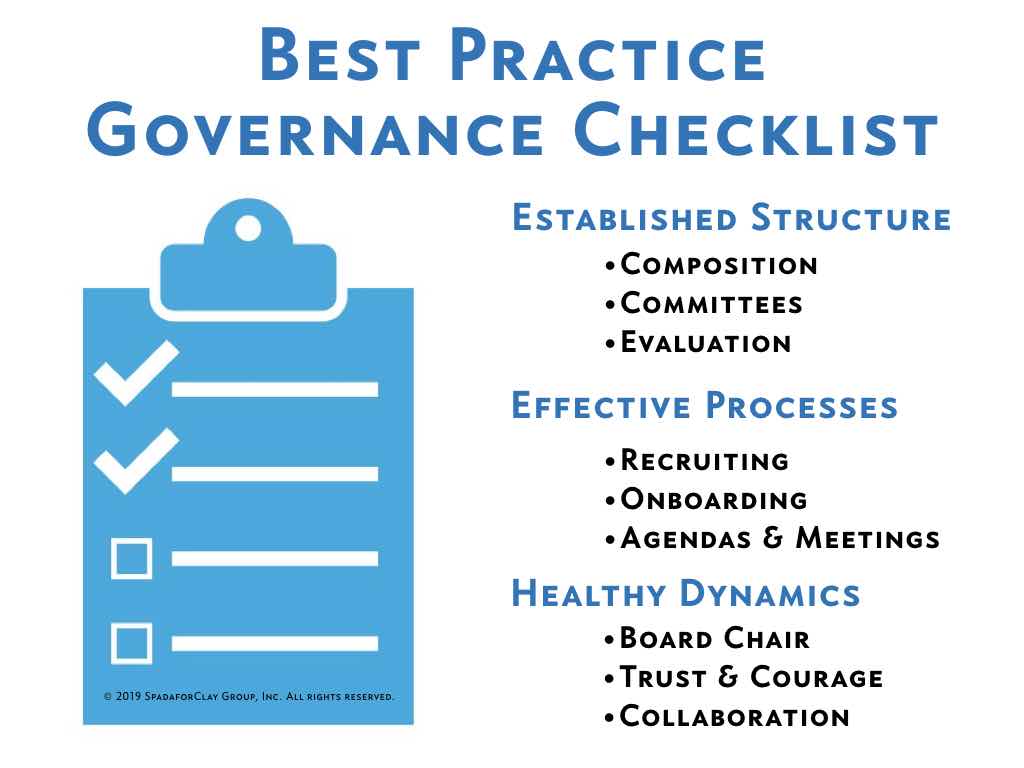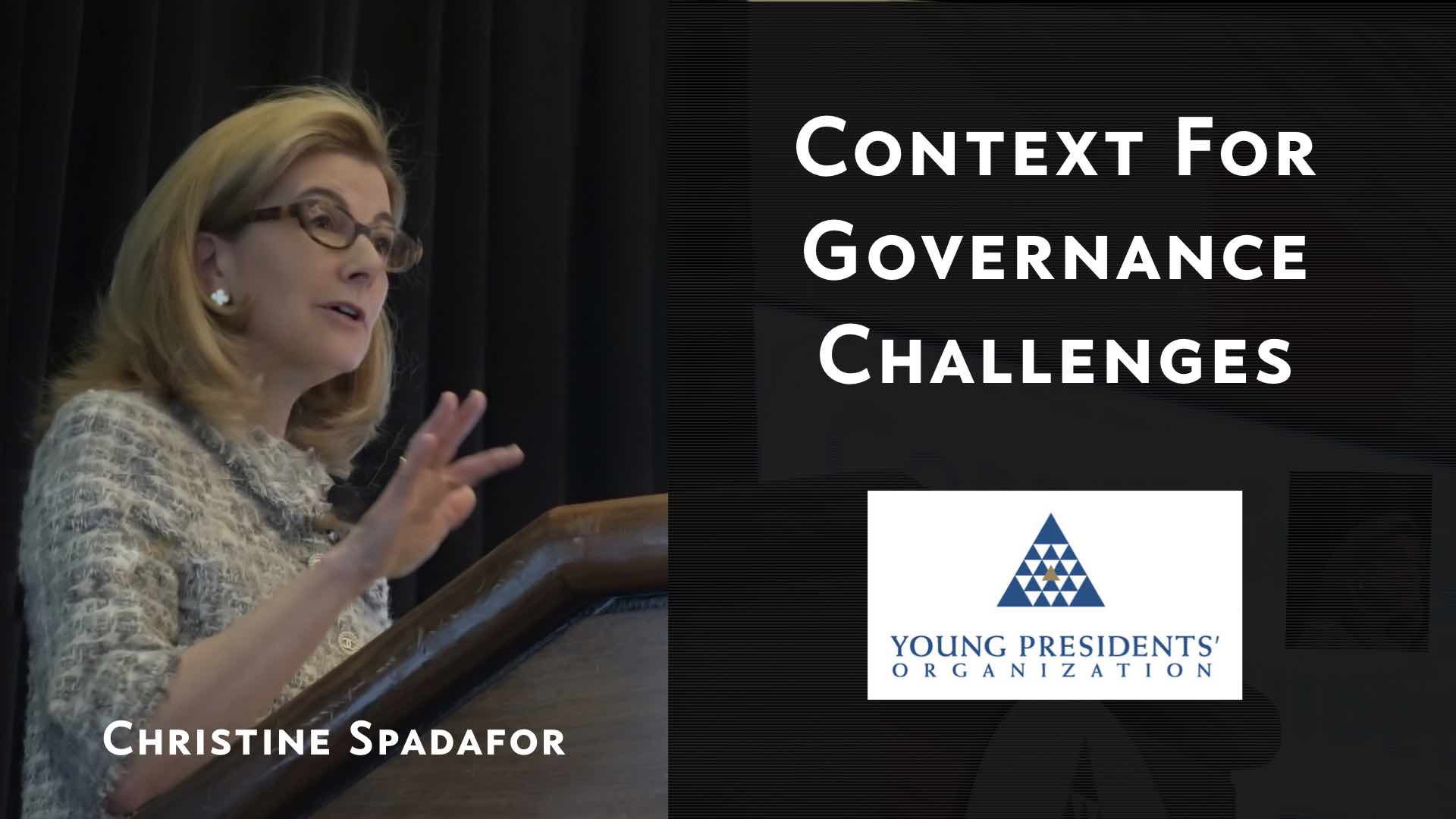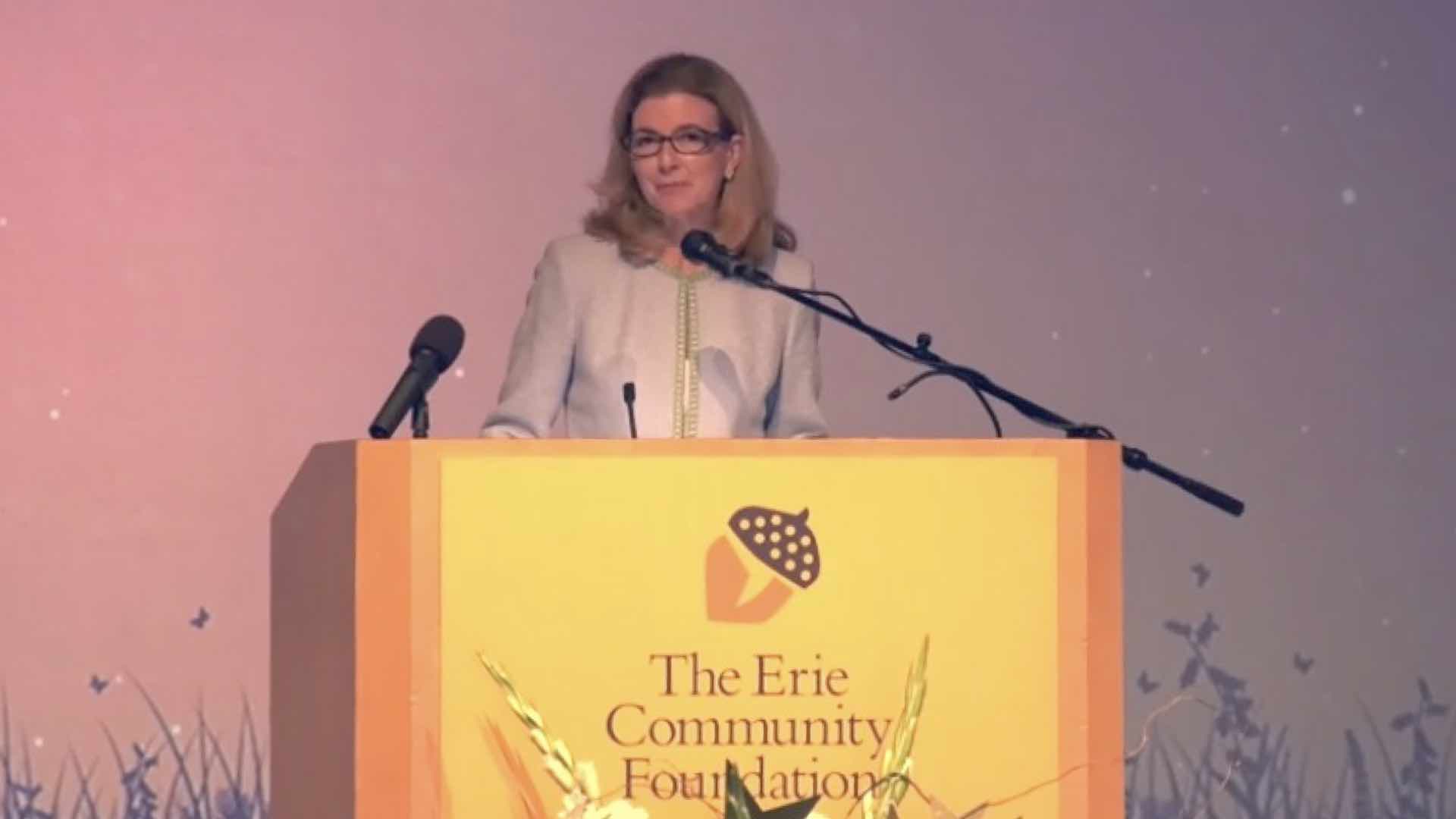 Posts and Comments About Christine's Speeches and Presentations